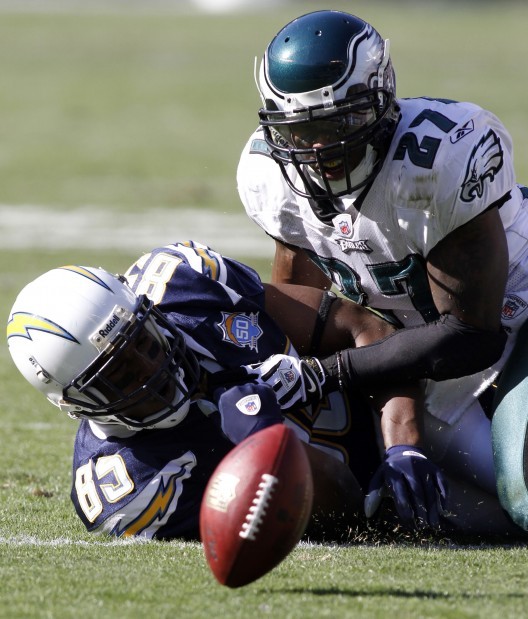 AP Photo/Denis Poroy
Depending on who you spoke to this year, the "Dream
Team" Philadelphia Eagles were probably going to go
to the Super Bowl. Many so called experts may not
have picked the Eagles out of the NFC, but they sure
did go with the San Diego Chargers to represent the
AFC in the BIG Game.
After this past Sunday's games it is beyond clear
that neither of these two teams deserves anything
other than to perhaps face each other in the so
called "Toilet Bowl". After all we are approaching
"Bowl Season", and since they aren't in any danger
of ruining their playoff chances, then perhaps they
should duke it out to see which of the two is better,
or, err, worse. I have never seen not one, but two
teams with so much talent, and promise in the same
year look so bad. It's fair to say that they will
probably go in a different direction in San Diego
as far as head coaches go, but Andy Reid may be
sparred that fate, at least for now, but not if he
has a repeat type performance in 2012.
Before you run to look at their schedules, no they
don't meet in 2011, but maybe the NFL can make an
exception for charity or something.
Tweet
Thank You Al Davis !