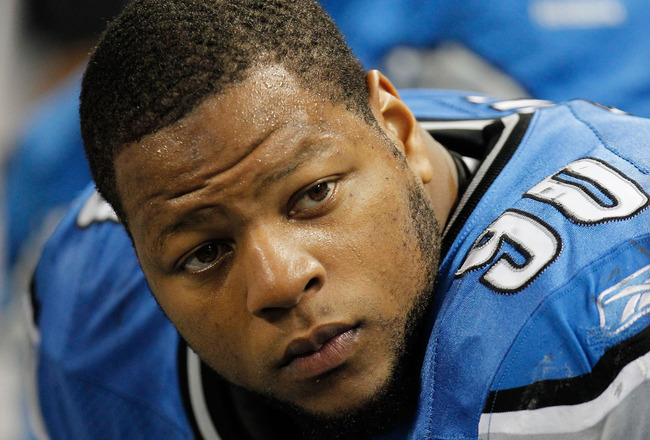 Gregory Shamus/Getty Images
I am a fan of Lions defensive lineman Ndamukong Suh,
but the more I saw the replay of his personal foul
today against the Packers the less I could find any
reason whatsoever to defend his actions.
Suh made things worse if that's at all possible by
saying he was doing it to regain his balance, wow.
His actions were inexcusable, his explanation too
much for the mind to process. I think a suspension
is now in order. Fining someone who makes that much
money will never deter him from doing it again, so
it's time he gets what Albert Haynesworth got when
he behaved the same. It's the only thing left to do.
Tweet
Thank You Al Davis !