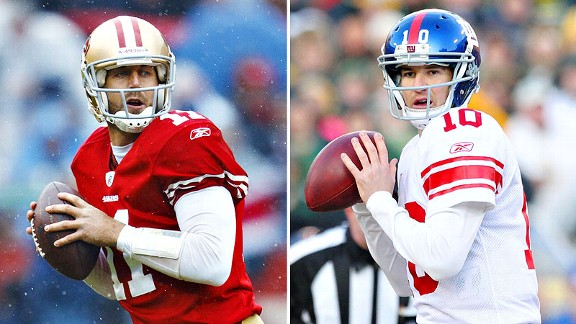 US Presswire
10-5 and feeling disgusted with this "can't" miss picks,
but at least I said it from the onset last week, Green Bay
was my only shaky pick of the bunch, and they were my
only loss. Next time I won't make that type of pick,
and I'll stick with the spirit of the"LOCK"
OK, Here goes:
1. Atlanta - Want the truth? Hope I'm wrong, but I don't
see how Oakland wins this game. Too many holes.
2. Baltimore - Ditto, read the description for pick one and
insert Dallas where it says Oakland, except for the "I hope
I'm wrong part"
3. San Francisco - Sorry Eli, but the Niners have payback
on their mind and I think they get some. At least it won't
knock you out of the playoffs.
Tweet
Don't Believe In Plays, Believe In Players - Al Davis