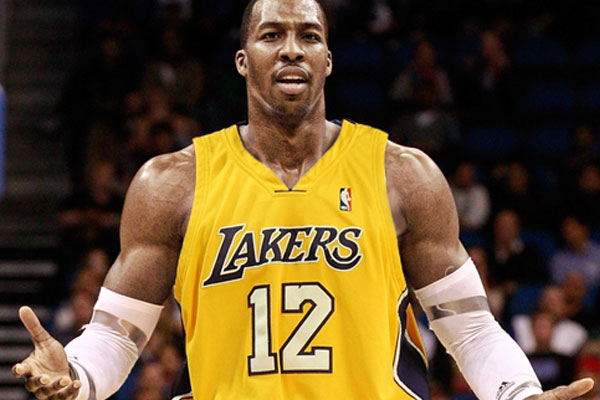 Courtesy NationalTurk
Let me preface the remainder of this thought by
coming right out and saying this; I have a very
small basketball IQ. I like the game, watch the
game, and root for my team as hard as I root for
my team in any other sport. That being said, I
don't now what a weak side rebound is, just how
exactly the pick and roll is supposed to be run,
and am completely oblivious as to the difference
of one elbow from another on the basketball court.
So now you have complete ammunition, as if you
needed it, to completely make light of my initial
statement. Which is "With Dwight Howard An L.A.
King, Goodnight Miami Heat"
It's fair to say that the Miami Heat certainly have
age in their favor, and of course Dwight Howard's
back surgery could ultimately be an issue, but if
we were to simply match up these two squads in what
I believe will be an NBA Finals for the next two
years at least, then Miami is going to be one and
done with their title this year. In my humble yet
low basketball I.Q.'d opinion, I believe that the
Lakers not only hold the edge in talent but in
on the court smarts as well. Dwight Howard coming
to LA only puts them over the edge, but when you
look at what Kobe is capable of, Steve Nash brings
to the table, and that they didn't have to give up
Pau Gasol, it's enough to wanna make Phil Jackson
come out of "retirement".
Now I know that Championships are not won on paper,
and that last year the Philadelphia Eagles were
handed the Lombardi trophy in August only to see
them drop it and have it shatter all over the floor,
but I'll take my chances and crown the Lakers now.
Tweet
Don't Believe In Plays, Believe In Players - Al Davis