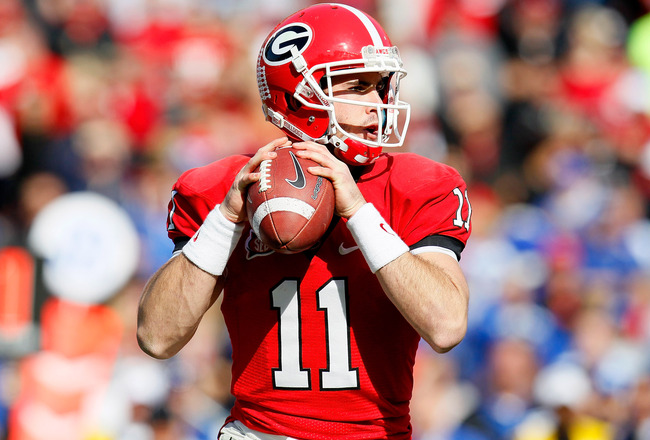 Kevin C. Cox/Getty
Second weekend in November means no team can afford
to make a mistake, bowl bids are a precious commodity,
and some coaches can save their jobs with impressive wins
this late in the season. Stay tuned!
Here are a few games to keep an eye on:
1. Oregon St vs Stanford - maybe one of these two actually
gets a BCS bowl if they finish off string enough.
2. Texas A&M vs Alabama. -Never underestimate the
upset, I don't see it here, but you'll be on the edge of your
if by some chance it's close in the 3rd and 4th quarter.
3. Nebraska vs Penn St -Nebraska can ruin their season if
they drop this one, and Penn St can put the Ohio St loss
behind them if they can steal one like this one on the road.
Honorable Mentions:
Notre Dame vs Boston College
Miss St vs LSU
Northwestern vs Michigan
Tweet
Don't Believe In Plays, Believe In Players - Al Davis